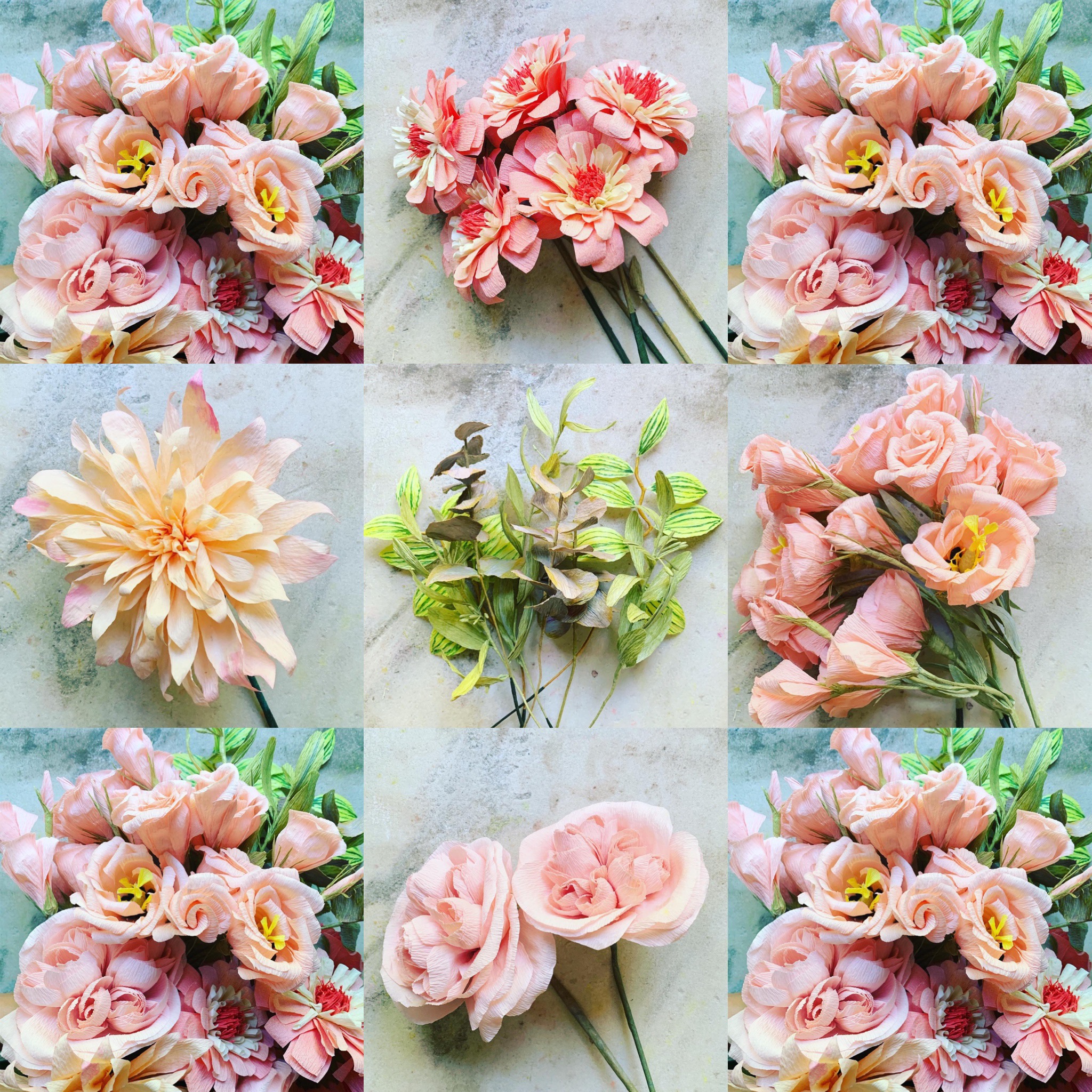 Over seven lessons, you will hand color and hand craft a paper flower bouquet suitable for a wedding, elopement, hostess gift, centerpiece or other special occasion.
In this series you will complete three simple foliages and four flowers for a total of 21 stems, increasing in difficulty. You will spend time conserving your work before arranging.
While the title of this series is #7DAYBOUQUET (hashtag seven day bouquet) - you can take as long as you need between lessons. It is designed for beginners seeking a focused visual learning experience to create a finished paper flower bouquet.